WSA Nom: Best Score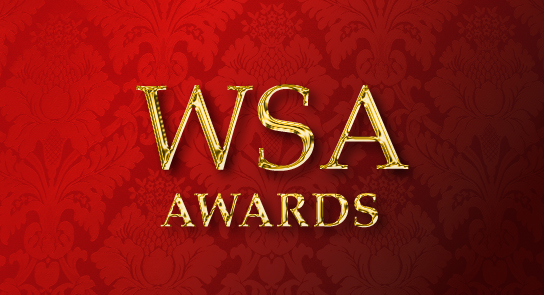 The World Soundtrack Academy nominates Abel Korzeniowski for BEST SCORE!
The World Soundtrack Awards are one of the most prestigious international events dedicated to film music. Launched in 2001 by the Ghent Film Festival, the World Soundtrack Academy is aimed at organizing and overseeing the educational, cultural and professional aspects of the art of film music, including the preservation of the history of the soundtrack and its worldwide promotion.
The winners will be announced on Oct. 23, 2010 during the 10th World Soundtrack Ceremony in Ghent, Belgium.


BEST ORIGINAL FILM SCORE OF THE YEAR
AVATAR by James Horner
FANTASTIC MR. FOX by Alexandre Desplat
SHERLOCK HOLMES by Hans Zimmer
A SINGLE MAN by Abel Korzeniowski
WHERE THE WILD THINGS ARE by Carter Burwell & Karen O


FILM COMPOSER OF THE YEAR
CARTER BURWELL
(The Blind Side, The Kids are allright, Where the Wild Things are, A Serious Man, Howl)
ALEXANDRE DESPLAT
(Julie & Julia, Fantastic Mr. Fox, The Ghost Writer
The Twilight Saga – new moon, Tamara Dew, La Fille du Puisatier)
DANNY ELFMAN
(Alice in Wonderland, The Wolfman)
JOHN POWELL
(How to train your Dragon, Green Zone, Transition, Fair Game,
Jonah Hex, Knight & Day, Ice Age: Dawn of the Dinosaurs)
HANS ZIMMER
(Sherlock Holmes, All fall down, It's complicated, Despicable me)


BEST ORIGINAL SONG WRITTEN FOR FILM
'ALMOST THERE' from "The Princess and the Frog"
music & lyrics by Randy Newman
performed by Anika Noni Rose
'I SEE YOU' from "Avatar"
music by James Horner & Simon Franglen
lyrics by James Horner, Simon Franglen, Kuk Harrell
performed by Leona Lewis
'I WANT TO COME HOME' from "Everybody's fine"
music & lyrics by Paul McCartney
performed by Paul McCartney
'STICKS & STONES' from "How to train your dragon"
music & lyrics by Jon Birgisson
performed by Jonsi
August 2010
Comments
Reply