PU-239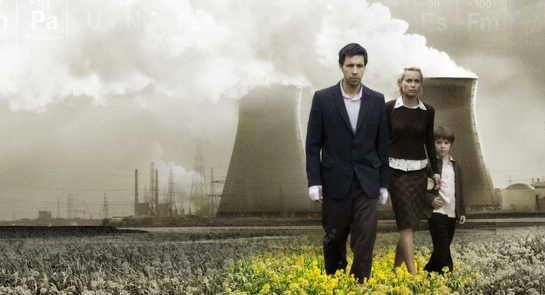 Synopsis
While staving off a power plant disaster, Russian worker Timofey (Paddy Considine) is exposed to radiation and blamed for the accident. With days to live, he steals some plutonium and tries to sell it on Moscow's black market in an effort to provide for his family. Along the way, he gets help from a low-level thug, with whom he forges an unlikely connection. Radha Mitchell co-stars in this gripping HBO adaptation of Ken Kalfus's short story.

Critics about the score
little short of shit-hot. (…) the sonic nuances and scientific insight that drip from the screen are unlike any I've seen from Hollywood.
August 2006
Comments
12 Responses to PU-239
December 2nd, 2013 at 6:58PM by Lauren:


This score is absolutely and breathtakingly gorgeous. Thank you so much for sharing this.

April 21st, 2012 at 3:47AM by Farid:


I am listening to the amazing tracks of PU239 score. Abel, you are brilliants. I hope more and more greate movie scores will be released from you. Thanks

February 1st, 2012 at 12:03AM by Yuri:


Abel, why don't you sell your music on this site at least? Fans (me) want to but it (in flac format)!

February 24th, 2011 at 10:28PM by Sergio:


Honestly one of the most amazing and imersive soundtracks so far, it put me in the setting of the entire movie, somewhat of a surreal feeling.

Very inspiring as said before, couldn't be better!

Your work is truly amazing

December 13th, 2010 at 7:26PM by Julian;:


I need the lyrics of the credits … the first .. please if someone can give me the name .. sorry for my bad English

February 12th, 2010 at 2:22PM by Chris:


Abel Korzeniowski, you are brilliant. Thank you so much for allowing us fans of your work to download your tracks. You're a credit to your industry peers. They should take notice.

This score is an ethereal experience like no other. Coupled with Paddy Considine's fantastic narration, it's a beautiful synchronicity.

December 19th, 2009 at 11:28AM by Peter Murphy:


This music is wonderful and inspiring. I heard it in Pu-239 and I just had to find out who made it. Thank you.

October 23rd, 2009 at 3:59AM by Jacek:


Przepiękne fragmenty.

October 19th, 2009 at 12:36PM by Greg:


Is it possible to purchase the songs from PU 239? I absolutely love your work.

October 19th, 2009 at 12:14PM by brian:


one of the most inspiring scores i've ever heard.
thanks !

March 8th, 2009 at 9:14PM by Rafaela:


You are amazing! Your songs are perfect, you are bless. thank you.

February 10th, 2009 at 8:59AM by Peyton:


Please add all the tracks from the score! Many are dying to get a hold of them! The music is just so good! thank you.
Reply