Tickling Leo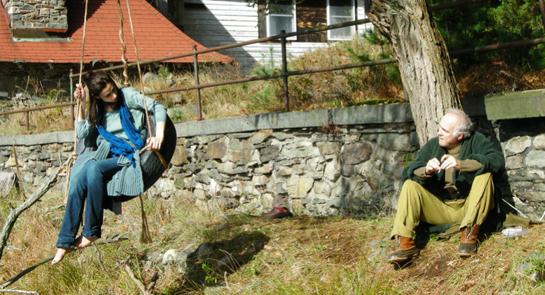 Synopsis
On March 3, 1957, Rudolph Kasztner, a Hungarian Zionist, was assassinated on the streets of Tel Aviv for the choices he made while negotiating the rescue of 1,685 people on the notorious "Kasztner Train". Fifty years later in the Catskills, one of those survivors and his fractured family are forced to unravel the mystery behind their own choices in relation to this historical event.
June 2008
Comments
8 Responses to Tickling Leo
May 6th, 2013 at 2:14AM by terry:


Hello, tanks for this masterpiece……soundtrack very sublime…..a single man..as well…..
Terry, Italy…

December 22nd, 2012 at 8:19AM by Manuela Petrocchi:


A flimsy dream that pull together with power of piano. Thank you Manuela

March 6th, 2011 at 7:43AM by Craig:


Please, please release this soundtrack on CD!!! Someone, anyone give Abel a record deal!!!!

February 23rd, 2011 at 10:36AM by Lionel:


Hello Abel,

Will this nice score be released ?

Regards,

Lionel

February 11th, 2011 at 5:35AM by M.:


Muzyka pana jest cudowna, po prostu!

Szkoda, że nie ma pan również polskiego odpowiednika tej strony, dlaczego?

January 26th, 2011 at 12:59PM by grzes:


Witam!
muzyka jest rewelacyjna, po prostu nie da się opisać!! tylko ciężko ją zdobyć:(
pozdrawiam

November 27th, 2010 at 2:20AM by Gianni Candido:


Hello Abel,

Thanks for your great music !

Where can we buy the OST of this movie ?

Greetings from Belgium,
Gianni

December 7th, 2009 at 10:41AM by Jose:


Wonderful, beautiful, great music, maravillos, bonita, gran música, i loved it.
Reply