Escape From Tomorrow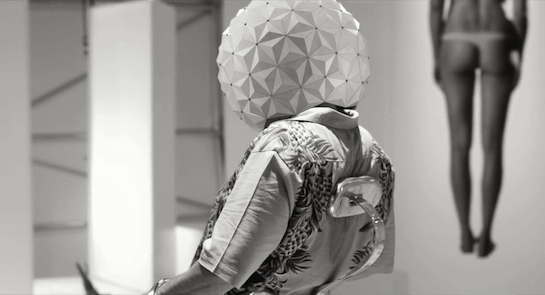 Synopsis
In a world of fake castles and anthropomorphic rodents, an epic battle begins when an unemployed father's sanity is challenged by a chance encounter with two underage girls on holiday.
ESCAPE FROM TOMORROW is a postmodern fairy tale about an overactive imagination and the dark-side of "family" entertainment.


Critics about the score
The music is almost uniformly magnificent, with an emphasis on soaring, emotional and inspiring themes in the grandest old Hollywood tradition.
A score of unlikely grandeur.
Large, fully orchestral, and quite brilliant. One of the things I love about Korzeniowski's music – and this is absolutely intended to be a compliment – is how unashamedly old-school it is. He's themes, variations and soaring melodies sort of composer that you don't get very often these days, cut from the mould of composers like John Barry and Georges Delerue, but who isn't afraid to augment his style and classicism with contemporary compositional techniques and subtle electronic enhancements when the film requires it. Escape from Tomorrow is a score which embraces all these styles, in a tremendously enjoyable fashion.
The original score is big and bold in a 1950s Technicolor fashion.

— Film.com

The lush score by Abel Korzeniowski is terrific.
Wonderfully bold and gleefully old-fashioned. (…)
A fascinating listen with a sense of wonder rarely heard.
Rating: 5/5
another gem from Abel Korzeniowski
GEEK SCORE: 85
November 2012
Comments
3 Responses to Escape From Tomorrow
August 4th, 2017 at 2:13PM by Janica:


Your music is beautiful, it stands out in a time when film score does not take many risks. Thank you!

December 9th, 2012 at 4:11AM by Bryan Chin A Foeng:


Where can I find the music??? "Can't wait to hear this!" also!

December 1st, 2012 at 11:30AM by Demetris Christodoulides:


Cannot wait to hear this!
Reply