Song for the Little Sparrow – music sheets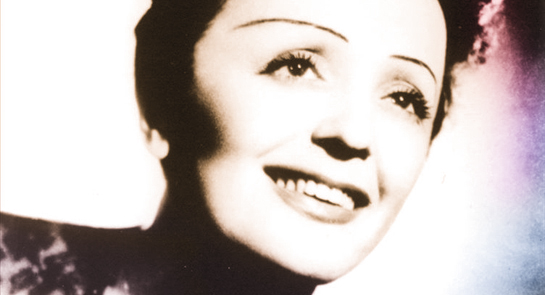 SONG FOR THE LITTLE SPARROW is Abel Korzeniowski's tribute to the world's beloved chanteuse, Édith Piaf. The instrumental piece was written for Patricia Kaas's record album and concert tour Kaas chante Piaf, commemorating the 50th anniversary of Piaf's death.
Here's how you can give this beautiful composition your own voice!

For Violin & Piano
Whether you play the violin and have a friend who plays the piano or it is the other way around… this complex orchestral piece has been translated into a vibrant duet for the two of you.
Play along with an orchestra
This is something special… It's both the original solo violin music sheet and an audio file with the authentic orchestral background, recorded in London by the Royal Philharmonic Orchestra and conducted by Abel Korzeniowski.
Download and Donate
I want people to enjoy my music, regardless of where they come from and how wealthy they are, so, you are welcome to download it in return for a donation. It can be as little or as much as you want.
— Abel Korzeniowski

November 2012
Comments
13 Responses to Song for the Little Sparrow – music sheets
August 11th, 2017 at 11:48AM by Aydin:


Dear Abel,
When I Saw Your Website, I Had Been Very Happy
Because I Wanted to Thanks from You Since A Long Time!
Thanks for Lovely and Wonderful Music!!

December 9th, 2014 at 1:49PM by manom:


I wish a could play any of the music from a single man with my string orchestra.
I teach in Montreal a group called OCJL and they would love to play.

I will be wishing….

Manon

April 26th, 2014 at 12:29PM by Ambar:


Hi, i play the violoncello and i really love listening to your pieces, but i can't find the music sheets of any of them. And i wish you could help me, please. Would be amazing, thanks :)

November 13th, 2013 at 6:35AM by Olga:


Dear Abel Thank you for music. I was looking for the arrangement to the Song of Edith Piaf "padam, Padam" and have a great wish to play it by double fingerboard and a little bit aggressive. Where can I find your arrangement for violine. Thank you so much in advance.

July 16th, 2013 at 10:03PM by CHAKHMI:


Just thank you for making such musics.

July 12th, 2013 at 1:29PM by Luana:


Dear Abel,

I really love your music. I play the piano and the violin. So I'll try it to play. Your music has such an energy flowing.
Could you offer a whole Songbook of WE and A Simple Man?
I'd like to play all of these beautiful songs.

Kind regards,
Luana

May 21st, 2013 at 10:22PM by Johanna Ouwerling:


Dear Abel,
It is such a lovely song. Thanks for creating this.
Love,
Johanna :)
patriciakaas.nl

February 5th, 2013 at 8:28AM by Sébastien:


In my car, when the stress increases, I play this title (number 11 on the CD of "Kaas chante Piaf", I place the "repeat" options and my life is more beautifull !!!

My daughter plays the violoncelle, have you the partition for this instrument ?

Continue, please !!!

January 8th, 2013 at 11:46AM by Anna Ecklund:


I have been looking for your sheet music ever since I saw WE and was completely mesmerized by your music! Your compositions speak in "soul language "…directly to the eternal in all of us merely humans…..thus carrying us off into the divine dimension. Your music speaks a clear message of nourishment for soul and spirit ! Thank you!!

December 15th, 2012 at 2:19AM by bogdan:


because your music is great i made you a video: http://www.youtube.com/watch?v=KGfQ3oBGE6k

November 29th, 2012 at 6:25AM by LA:


Abel … I fell in love with your pieces when I heard the soundtrack to A Simple Man. "And just like that", "Going somewhere", "Snow" … emotional and raw – and neither of us have even seen the movie …. Introduced these to my husband – traditionally a follower of hard hitting rock, old school punk and rockabilly – he was transformed, loved it. And now we have you on a fav playlist. I will donate and I will add this one to our collection. Thank you. THANK YOU.

November 29th, 2012 at 4:29AM by Szymon:


Song for the Little Sparrow jest kolejnym wyjątkowym przeżyciem jakie dostarcza mi Pańska muzyka. Dziękuję za nie wszystie. Życze pogody ducha, którą będziemy mogli czerpać z kolejnych kompozycji ;-)

November 28th, 2012 at 5:32PM by Rima:


Abel Korzeniowski,
you gave Edith Piaf songs a third dimension … i'm enjoying "'la vie en Rose" in 3D… simply amazing!!
Reply